Dr. Diana L. M. Warnecke, MBA | 温可馨
Managing Director &oncerning the future, the mission is not to predict it, but to realize it." – Antoine de Saint Exupéry
Key areas
Corporate strategies, organizational development & change management, top performances in international Corporations, future competences of organizations, diversity management, reputation management, reconciliation of work and family life
Short CV
Since 2004 Dr. Warnecke is the owner of T&B ChinaConsulting (www.chinaconsulting.org).
The skilled banker is a member of business delegations of the Lower Saxony state government since 2007 and has been to India, China and within Europe with the business delegations led by the prime minister. She is also a member of German federal government delegations since 2015. As mentor and co-founder of the China Competence Center of the University of Hannover, she supports and guides students working on topics about China and in the field of economics. She is lecturer at different institutions since 2011 and teaches MBA courses in the field of strategic company development, HR management in China, the Chinese economy and international management. In addition, she trains Chinese delegations with regards to the German economy.
The federal initiative competence center SMEs 4.0 (Digitalization Center) is established in January 2016 at the Hannover's Centre for Manufacturing Technology of the University of Hannover. Since then Warnecke is a part of the initiative. She is the member of the local expert commission for mobility and the local expert commission for digitalization. She is also a federal delegate for the German Economic Council appointed by the state association of Lower Saxony.
Apart from other honorary positions, Warnecke was the federal chairman of the Association of Women in Management during the period from 2013 to 2015.
Warnecke graduated successfully from a banking apprenticeship. At the same time, she took over her family business – operating in the educational sector – and led it to become the market leader in Germany. She studied economics at the University of Hannover, Hamburg and Liverpool before she received an IT MBA degree from the University of Liverpool. She wrote her MBA dissertation on the topic of digitalization with a German transport and logistics company in China. After her stays overseas in Africa and China, she went back to Germany and earned her doctoral degree from the Institute for Marketing and Management of the University of Hannover.
Warnecke is in a relationship and mother of two children.
---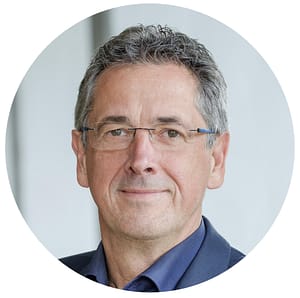 Dipl.-Ing. Raymon Deblitz VDI |研究生工程师 雷蒙·德布利兹 VDI
Managing Director
"The new technologies will change our environment, our society and our economic system in the long term." – Raymon Deblitz
Key areas
Corporate & IT strategies, carve-in/out, digitalization, Smart City, Smart Building, Smart Grid, multimodal mobility, renewable energies, blockchain, communication technologies (5G, NB-IoT)
Short CV
Raymon Deblitz has been a qualified engineer since 1983, following international executive roles at IBM, E.ON and Deutsche Telekom, combining his current focus areas of IT, energy and telecommunications with a focus on 5G networks and NB-IoT, as well as the related topics of Smart City , Smart Grid, electromobility and digitization services (IoT, blockchain). This makes him a sought-after consultant and keynote speaker. As a member of the digitization advisory board of the BFW in Berlin, he also provides his profound and diverse know-how.
In his role as T-Systems Vice President Energy Consulting, he advises on technology-driven topics in business and IT strategy consulting in line with his motto: "The new technologies will change our environment, our society and our economic system in the long term".
Since 2020 Dipl.-Ing. Raymon Deblitz is Managing Director of T&B ChinaConsulting (www.chinaconsulting.org).
Raymon Deblitz is in a relationship and father of three kids.
---
Dr. Armgard von Reden | 阿姆加德 冯 雷丹博士
Senior consultant & Freelance employee
"The one who surrenders to anger atones for the sins of others. " – Konrad Adenauer
Key areas
Demography and social policies, human resources development, organizational development and change management, modernization of state and management organizations

Short CV
Dr. Armgard von Reden is a lecturer at the University of Hannover and is the consultant for data protection, public affairs and diversity. Apart from her consultancy work, she holds presentations, as well as creates concepts for workshops and panels and moderates them.
Until October 2011, she was a director at IBM. Most recently before leaving the company, she was the leader of the liaison office for Germany, Russia and the CIS states, where she was in charge of the technical representation of IBM in Germany and Europe, management of relationships, associations and exchanges with universities, as well as corporate social responsibility. From 2001 to 2010, she was simultaneously the Chief Privacy Officer for IBM Europe, Middle East and Africa. Before, she was working as a marketing manager, speech writer for the executive board at the Brussels office and the European headquarter in Paris. She was also the chairwoman of IBM's German Women's Leadership Council.
From 1992 to 1995 she was the communication consultant for the President of the German Federal Parliament Süßmuth and was her main speechwriter.
Dr. Armgard von Reden began her career as a science assistant at the University of Göttingen after her master studies. Then she worked as a legislative assistant in the US Congress for a year. After that, she was independent journalist for the London Economist and the German newspapers in Washington DC. Since 1984/85 she teaches at the Georgetown University in Washington DC, in Stuttgart, Bonn, Göttingen and the SRH University of Applied Sciences in Berlin. She was a member of  the Leadership Principles Commission of the University of Hannover and a member of the Future Commission of the Low Saxony prime ministers.
---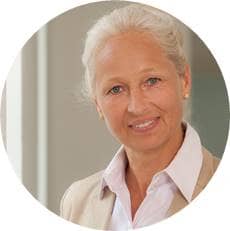 Dr. Victoria Prinzessin von Sachsen-Coburg und Gotha | 博士萨克森-科堡和哥达的维多利亚公主
Senior consultant & Freelance employee
"The calm is the natural mood of a well-regulated, unified heart." – Wilhelm von Humboldt
Key areas
Agriculture, financial planning and succession planning

Short CV
Victoria von Sachsen-Coburg and Gotha, Duchess of Saxony is a financial planner and consultant in the field of account management, development of web-based training for tax consultants and agricultural accounting offices.
---
Dr. Sabine R. Nikolaus | 萨比娜 尼古拉斯博士
Consultant & Freelance employee
"Culture moves people & people move business."
Key areas
professional negotiations with company representatives, culture and communication in the context of increasing internationalization and digitalization
Short CV
Sabine Nikolaus graduated with a doctor degree in Japanese studies, worked in national and international sales and is currently the chairwoman of the employee representative committee of a global company. She is also working in the field of engagement for work-life-balance and a freelance trainer for culture and communication.
---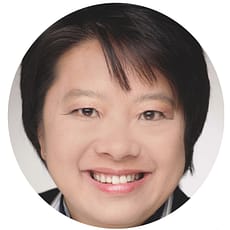 Weidong Xu
Freelance employee
" New opinions always seem suspicious and will get rejected without a good reason because they're not what people are used to thinking." – John Locke
Key areas
business development, internationalization, sales, process engineering
Short CV
Weidong Xu is an executive leader of international management with more than 15 years work experience in the field of industried equipments and product developments in Asia, North- and Southamerica, Africa, Middle East and Europe.  She came to Germany at the age of 19 without money and language skills. After her studies of chemistry and process engineering she worked at Continental and then at the machine engineering company GEA. She was quickly promoted to the executive manager position, which is rare in male-dominated engineering field. She was elected as one of the 25 Top-Young Managers in Germany by the reviewing committee of Handelsblatt "Career of the Year" Award in 2009.
Work Experience
01/2015 – today
VP International
Shanghai Prime Machinery (HK) Co. Ltd
04/2013 – today
Memeber of the supervisory board
ZF Friedrichshafen AG
01/2012 – 12/2014
Executive Manager
Bilfinger Gerber GmbH (Bilfinger SE)
04/2007 – 12/2011
Executive Manager
GEA Luftkühler GmbH
09/2004 – 03/2007
Business development  manager
GEA Luftkühler GmbH
07/2001 – 08/2004
Sales manager
GEA Saturn GmbH
05/1998 – 06/2001
Project engineer
Continental
Educational Background
2010
London Business School
"Global Business Consortium" Executive Management Program
04/1992 – 04/1998
University of Dortmund
Process engineering, graduate engineer
---
Yanan Zhu | 朱亚男
Consultant & China representative
"Happiness is the only thing that multiplies when shared." – Albert Schweitzer
Short CV
Educational Background
1994 – 1997 Shanghai University of Engineering Science
Studied mechanical engineering
1998 – 1999 Hamburg University of Technology
Studied mechanical engineering
1999 – 2004 Hamburg University of Applied Sciences
Studied information engineering
Experience Aboard
1998 – 2004 Studied und work in Hamburg, Germany
Work Experience
08.1996 – 02.1998 GOLDEN NET COMPUTER DEVICE CO., LTD. SHANGHAI
02.2000 – 10.2000 HERMES KREDITVERSICHERUNG AG; HAMBURG
Working student for online user service
01.2002 – 11.2002 OILTANKING GMBH; HAMBURG
Assistant of the International Technology Department
01.2003 – 04.2004 WINTAC TRAVEL & BUSINESS DEVELOPMENT GMBH
Marketing & business development
10.2004 – 05.2005 DALIAN HAIXIN RADIATOR MANUFACTURE CO., LTD.
President & CEO's Asisstant
03.2005 – 05.2005 DALIAN MACHINE TOOL GROUP CORPORATION
Consultant (free-lanced)
06.2006 – today DALIAN ANDA IMP. & EXP. CORP., LTD.
business development in the fields of importation and exportation
---
Renate Meinhardt | 温瑞娜
Organisation & Event management
"Learning is like rowing up the stream. If you stop rowing, you'll float backwards again."
Key areas
Veranstaltungsmanagement, Office-Management
Short CV
Renate Meinhardt is the key workforce since the founding of the company and is responsible for organization and event management of the company. She is an experienced executive assistant and was the general manager of an educational institution. She is also the contact person for employees.
Reliability, international customer orientation, engagement and flexibility are for her of high importance. Her career path is also based on these principles. Volkswagen, Hanomag, Schroedel Verlag, Tepper Aufzüge and ZLW are some of the companies that she worked in. Her wide-ranging knowledge and experiences are valuable ingredients for our company atmosphere.
---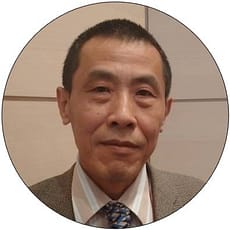 Xiaoyue Cui | 崔晓跃
Translator & Interpreter
"To effectively communicate, we must realize that we are all different in the way we perceive the world and use this understanding as a guide to our communication with others." – Tony Robbins
Key areas
translation and interpretation (German-Chinese), intercultural communication

Short CV
Xiaoyue Cui was certified as authorized Chinese translator for Bremen courts and notaries in 2004 from the Bremen regional court. Since then he translated for many companies and government delegations in whole Europe.